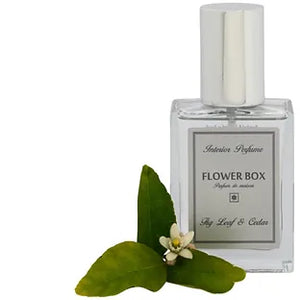 Description
Lemon, Green Herb, Fig Leaf, Orange Blossom & Cedar
This sophisticated fragrance begins its story with top notes of Rosemary & Lemon - moving into the familiar and enticing scent of Fig Leaves; where Orange Blossom makes it's long awaited appearance above a luxuriously warm and substantial base of Cedar. This phenomenal fragrance is truly memorable and incredibly addictive; suited to the most discerning customers. 
Size
100mL 
 An elegant and economical way to enhance any interior with your chosen distinctive fragrance. 
 3 sprays of Interior Perfume will enliven your desired space.
 Interior Perfume contained within 100mL square glass perfume bottle. 
 Approximately 800 sprays per Interior Perfume.
 Opulently presented within a drawstring jewellery pouch.
Hand pouredin Perth Western Australia